Airfare Included
Luxury Accommodations
Dining Experiences
Guided Tours
Transfers Included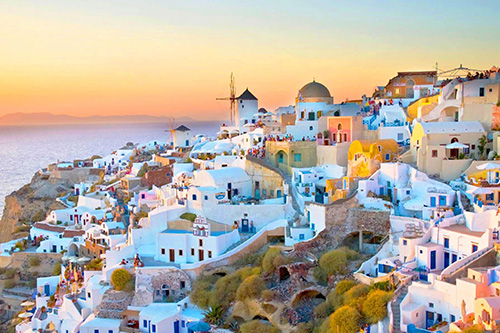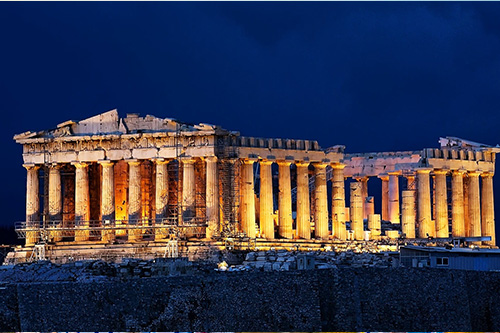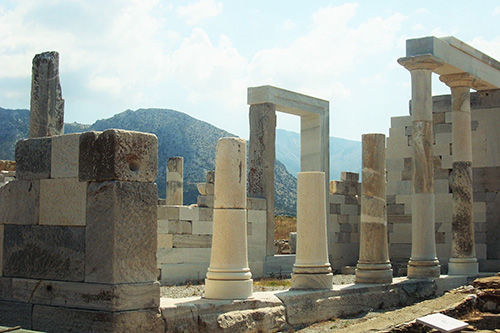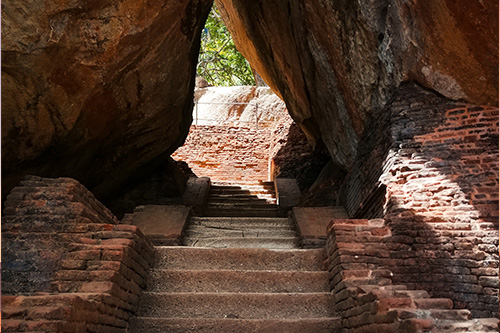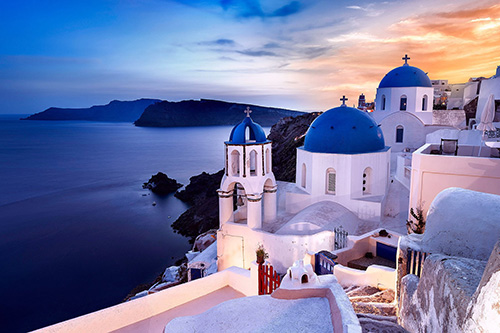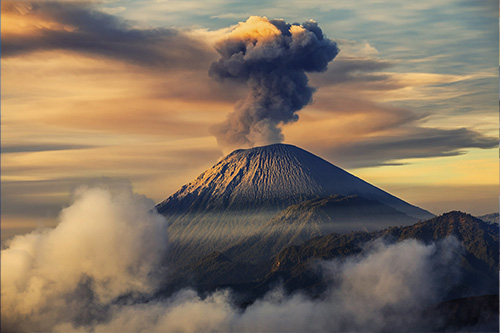 ---
Santorini, a captivating Cyclades island in the Aegean Sea, bears the scars of a 16th-century B.C.E. volcanic eruption that shaped its rugged terrain and iconic cliffside villages. Its principal towns, Fira and Oia, feature picturesque white-washed houses perched above an underwater caldera, offering stunning vistas over the clear Aegean waters and unique beaches with black, red, and white lava pebbles.
This timeless island, located south of Greece's mainland, is formed by colossal cliffs encircling a vast volcanic caldera. Inhabited for over three millennia, Santorini's early residents, craftsmen, and fishermen, harnessed their ingenuity to thrive in its harsh climate, excavating homes within the rocky cliffs that still stand today. Discover Santorini's rich history, culture, and natural beauty, where ancient tales meet modern wonders.
---
Detailed
timeline

for Greece Tour
---
Arrival in

Athens

You will be received by our local representative at the International Athens Airport and will be transferred to your hotel. Enjoy a relaxing sleep at the hotel.

Athens City Tour with

Acropolis Museum

After a hearty breakfast, embark on a half-day city tour. Explore Athens' iconic landmarks, including the Panathenaic Stadium, Presidential residence, Temple of Olympian Zeus, Hadrian's Arch, Parliament, Memorial to the Unknown Soldier, Academy, University, National Library, and Constitution Square. Visit the architectural masterpieces of the Golden Age of Athens at the Acropolis, including the Propylaea, Temple of Athena Nike, Erechtheion, and Parthenon. End your day at the New Acropolis Museum. Enjoy the evening at your leisure and stay overnight at the hotel.

Athens to

Mykonos

Indulge in breakfast before heading to the picturesque Mykonos Island via a ferry ride from Piraeus port. Known as 'the island of the winds,' Mykonos is a cosmopolitan gem of the Cyclades. Upon arrival, transfer to your hotel and spend the day exploring the island's charm. Overnight at your hotel.

Delos Day

Trip

After breakfast, embark on a day excursion to Delos, Greece's significant historical and mythological archaeological site. Your personal guide will lead you through UNESCO-listed ruins, from the Sanctuary of Apollo to the houses of Dionysus and Cleopatra.

Mykonos to

Santorini

Enjoy a hearty breakfast before embarking on a ferry ride to the enchanting Santorini Island. This captivating Greek island in the Aegean Sea is a popular year-round tourist destination. Explore the island at your leisure and enjoy its breathtaking views. Rest comfortably at your hotel.

Half Day Volcano &

Hot Spring Tour

After breakfast, embark on a thrilling Caldera cruise to explore Santorini's active volcano, walk on dried lava, feel the earth's heat, and witness sulphuric gases emerging. Enjoy a dip or swim in the thermal springs before visiting Thirassia, Santorini's charming sister island. Relax, explore, or savor local cuisine. Return to your hotel for a restful night.

Departure with Last-Minute

Explorations

Indulge in a delicious breakfast and transfer to the airport for your departure flight via Athens, marking the end of your Greek island adventure.
---