Airfare Included
Luxury Accommodations
Dining Experiences
Guided Tours
Transfers Included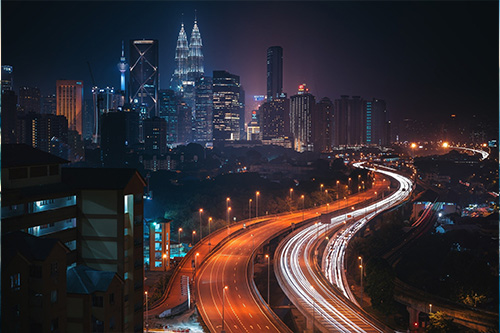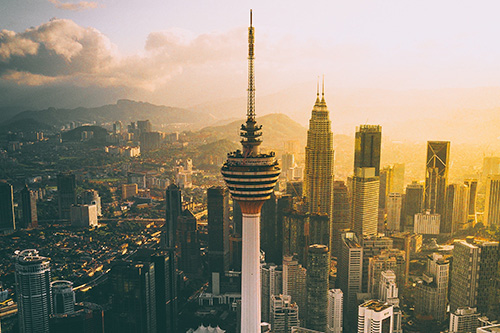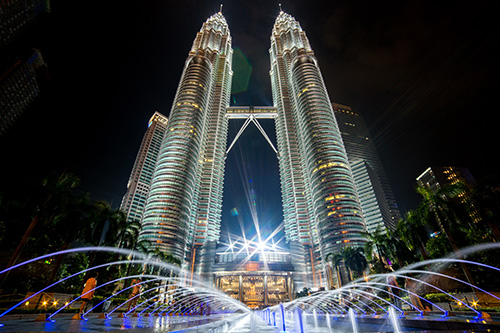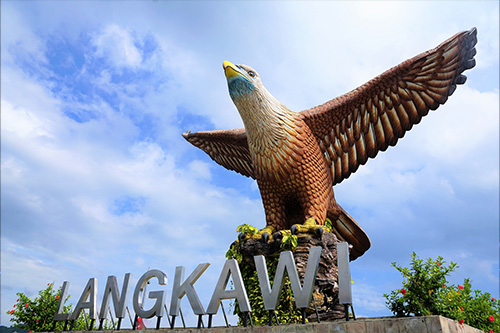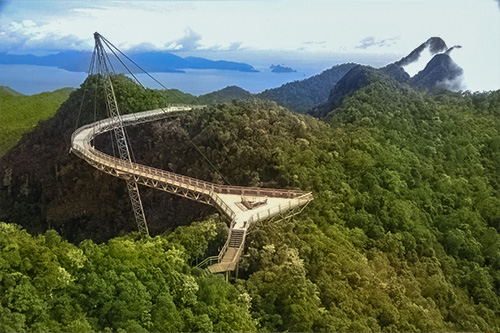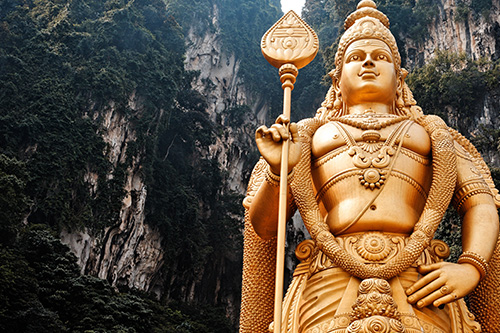 ---
Malaysia is a captivating tapestry of cultures, where Malays, Indians, Chinese, and diverse ethnic groups coexist harmoniously. This multiculturalism has made Malaysia a gastronomic paradise and a hub of vibrant festivals. Malaysians are known for their warmth and friendliness.
Geographically, Malaysia mirrors this diversity with Peninsular Malaysia and East Malaysia, separated by the South China Sea. The nation boasts striking contrasts, from towering skyscrapers overlooking traditional stilted houses to rugged mountains descending into lush rainforests, and cool highlands meeting sandy beaches.
Malaysia promises a holiday of surprises, a perfect blend of unity amidst rich diversity.
---
Detailed
timeline

for Malaysia Tour
---
Arrival in

Kuala Lumpur

Upon your arrival at Kuala Lumpur International Airport/LCCT, our representative will warmly welcome you and escort you to your designated hotel. Enjoy a peaceful overnight stay at the hotel.

Kuala Lumpur City Exploration &

Cultural Show

After a hearty breakfast, embark on a Kuala Lumpur city tour, taking in the vibrant cultural tapestry of the city. In the evening, immerse yourself in the Malaysia Cultural Show with Dinner, featuring traditional and contemporary performances that showcase the nation's rich heritage. Savor the finest Malaysian cuisine as you witness a beautiful medley of dances representing various cultures

Kuala Lumpur to

Langkawi

Indulge in a delicious breakfast at the hotel, and then head to Kuala Lumpur airport for your flight to Langkawi. Upon arrival, check in at your selected hotel, and take the day to relax and explore at your leisure. Enjoy a comfortable overnight stay.

Langkawi Island

Tour

Following a hearty breakfast, set out on a half-day tour of Langkawi, discovering both its urban and rural facets. Explore Makam Mahsuri, the final resting place of the legendary island beauty. Take a scenic drive through picturesque Malay villages, muddy water buffalo-inhabited paddy fields, and serene rubber plantations. Don't miss the Atma Alam Art Village and the iconic Eagle Square, where a magnificent 12-meter high eagle statue stands tall. The rest of the day is yours to enjoy at your own pace. Return to your selected hotel for a peaceful overnight stay.

Departure with Last-Minute

Explorations

After a sumptuous breakfast, savor some leisurely moments before your transfer to Langkawi Airport for your departure. Bid farewell to this enchanting journey, taking cherished memories of Malaysia with you. This well-crafted itinerary ensures you experience the best of Kuala Lumpur's cultural richness and Langkawi's natural beauty, creating lasting memories of your Malaysian adventure.
---